Advantages of Landscape Lighting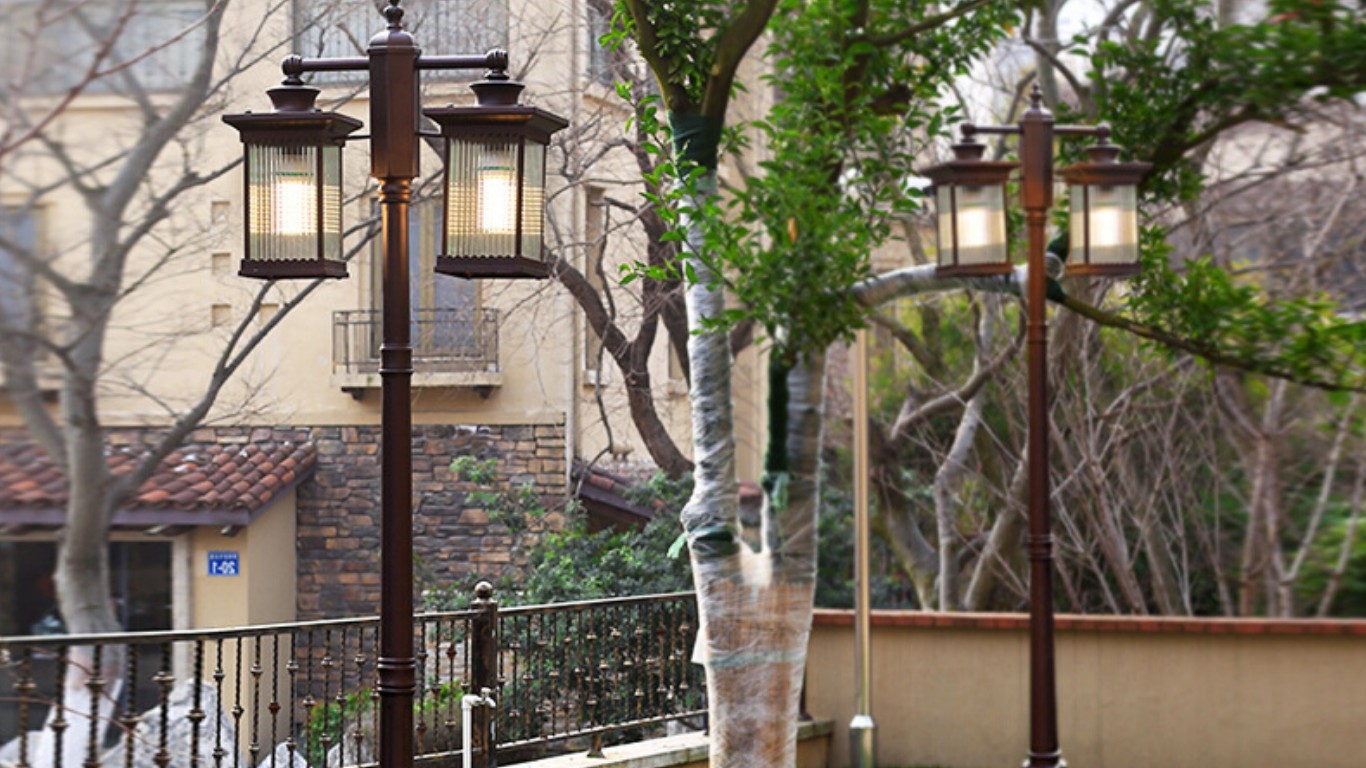 When it comes to landscaping, plants often take center stage, but exterior lighting adds an aesthetic and functional edge to your home.
Landscape lighting
ranges from small solar lights that don't require wiring to wall-mounted lights that are hardwired into your home's electrical system. Understanding the benefits of outdoor lighting can help you choose the type of lighting that matches your needs.
Appearance
The obvious advantage of landscape lighting is to enhance the appearance. Even after dark, the lights make the landscape clearly visible. When positioned correctly, landscape lights make architectural features stand out. Lights pointed at your favorite plants can make the most of your landscape at any time of day and night. Outdoor lights add drama to landscaping. Lighting makes the building stand out by enhancing the attractiveness of the roadside at night.
Functionality
Landscape lighting adds functionality to outdoor spaces. With proper lighting, you can use your front and back yard long after the sun goes down. Floodlights attached to the house provide a lot of general light to illuminate the patio area or part of the yard. Lights attached to deck posts illuminate areas for late-night dining or conversation. For additional lighting around patio tables, special lights can be attached to the table umbrella.
Home security
Lights that illuminate the exterior of a home make it less of a target for crimes such as vandalism or burglary. Criminals don't have easy access to your home, and there are fewer places to hide in well-lit landscaping outside. Lighting entry points, such as doors and windows, make it difficult for would-be burglars to break in unnoticed. When choosing where to place landscape lighting for safety, consider the darkest areas of the yard and areas near the house where burglars may enter.
Personal safety
Another benefit of outdoor lighting is that your family and guests are not injured outdoors or entering your home. The exterior of the home is full of potential hazards such as stairs, getting off cars, swimming pools, and trip hazards. Lighting near these hazards makes them visible to prevent falls or other injuries. Lights that illuminate driveways, sidewalks, and house numbers allow visitors to find your home safely and easily.
The above introduces the advantages of landscape lighting. If you plan to buy landscape lighting, please
contact us
.
TFB Lighting is a professional
custom outdoor lighting supplier
. The company mainly produces all kinds of garden lights, floor lights, lawn lights, wall lights, underwater lights, wall lights, spotlights, street lights, solar and landscape lighting, and other products. There are many varieties and high quality and are widely used in decorative lighting in various roads, squares, parks, villas, pedestrian streets, garden communities, and other places.