Winter Landscape Lighting Maintenance Guide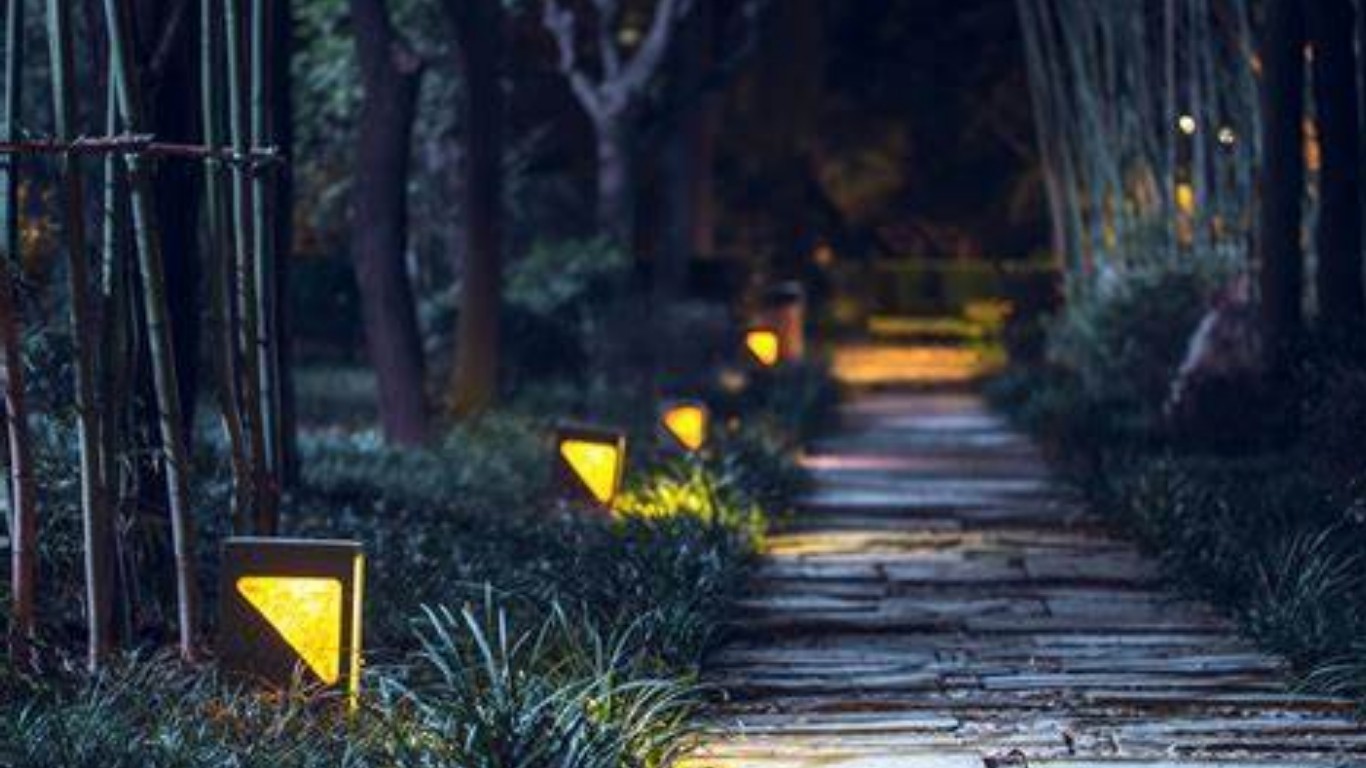 Winter sunsets are early and we find ourselves in darkness earlier; however, with proper placement and maintenance, your landscape lighting will provide you with a safe passage at night.
By keeping your
landscape lights
well-maintained in winter, your home will remain attractive and you can enjoy your outdoor space for longer while providing you with a safer environment.
Safety is always a top priority, but there are other benefits such as enhancing the beauty of your home at night, preventing potential intruders or unwanted visitors, and avoiding injury from dangerous slips or falls caused by black ice or snow.
Here are some guidelines for keeping your landscape lighting looking its best:
Clean the lens
Outdoor light fixtures can accumulate bugs, dirt, mineral deposits, and other debris that can dim or block the light from the light fixture. Close the fixture and wipe the outside metal with a damp cloth. You can clean the lens with a damp, non-abrasive cloth with CLR solution or similar. If you use halogen lamps in your light fixtures, the heat will melt most of the snow, but LED bulbs produce less heat, which you may sometimes need to remove after a snowfall.
Replace bulb
The lifespan of the bulbs may be shortened due to extreme fluctuations in winter temperatures that keep the bulbs running longer. Replace bulbs as soon as possible when one burns out, as the low voltage system draws a small amount of voltage across each bulb while it is running. As bulbs burn out, nearby bulbs receive more voltage, which shortens the life of the remaining bulbs.
You may want to consider switching to LEDs, as the last three to ten years on average and perform better at low temperatures.
Position the lights correctly
You should take some time to check the location of your landscape lights to make sure they are in the correct position, both from a lighting perspective and from a safety perspective. Fixtures may be out of alignment due to snow, snow, or high winds.
If you have a snow removal company maintaining your property, remind them where the fixtures are located near driveways and sidewalks. You can also place indicator signs where the lights are.
Pay particular attention to locations with walking paths or along driveways. Also, watch out for exposed wires that have resurfaced due to temperature fluctuations. If you find anything, bury them back in the ground. If any wire appears damaged, repair it before reburying it.
Dim light
In winter the leaves have completely fallen off the branches, and you can turn the brightness down a bit so that the bare branches don't look as severe in the spotlight. By dimming, your home will look less haunted. You can even add frosted lenses to soften the lighting or lower the angle of the light to accentuate the trunk rather than the exposed branches.
Adjust the timer
As daylight saving time ends and dark hours drop earlier, remember to adjust outdoor timers accordingly. Some timers work on dusk-to-dawn settings, while others work on definite start and end choices, such as 4-8 hours of work. Also, keep in mind that in the event of a power outage you will need to reset the landscape lighting timer again.
Make it easy
Winter landscape lighting maintenance won't be difficult if you take the time to inspect, locate, and replace burned-out bulbs. Your home will look warm and bright with the added security that landscape lighting provides.
Contact us
today for the ultimate in outdoor lighting installation and service. We will work closely with you to achieve the perfect night view your property deserves.
TFB Lighting is a professional
custom outdoor lighting manufacturer
. The company integrates design, development, production, and sales, with a strong technical force, advanced technical equipment, scientific management, and concepts. TFB Lighting has always adhered to the quality of life for many years, strictly implemented the ISO9001-2000 quality management system certification standard, and instilled the concept of lighting as art for every employee, only better, not the best.