Landscape Lighting Maintenance Tips
Proper cleaning and maintenance can extend the life of your
landscape lights
and keep your system functioning properly. While little maintenance is required, some tasks should be performed once or twice a year, or as needed to avoid more expensive repairs later.
This list provides the basics of landscape lighting maintenance. Certain maintenance needs may vary depending on the type of outdoor light you have, so be sure to check the manufacturer's website or discuss specific maintenance requirements with your outdoor lighting installer.
Always remember to disconnect the landscape light from the power source before cleaning or performing maintenance tasks.
8 steps to cleaning and maintaining outdoor lights
1. Cut off plants and branches.
The first step in maintaining landscape lighting is to prune any plants, shrubs, or trees on the light fixture that are too close to the light fixture or block the light. Removing these obstructions will help avoid damage to your fixtures, allow for proper lighting, and make it easier to perform other cleaning and maintenance tasks.
2. Remove debris from the light fixture.
The next step is to remove debris from the light fixture. This may include debris from dirt, mud, fallen leaves, or insects. This step can improve lighting, make your outdoor living area look cleaner, extend the life of your fixtures, and in certain situations (such as using old fixtures that heat up), avoid a fire hazard.
3. Look for exposed or damaged cables.
Even if your landscape lights are professionally installed, cables may be exposed, which can also cause damage to your wires. This can happen if your dog or child likes to dig in the yard because of bad weather over time or in a high-traffic area.
If you have exposed lines, be sure to check them for damage before burying them. Once you are sure there is no damage, re-bury it to avoid damage and trip hazards. If you're not sure if the lines are damaged or it's not convenient to check them for damage, call a professional electrician to check and re-embed them for you.
4. Inspect the fixings for damage.
Inspect each of your landscape lighting fixtures for broken lenses, dented metal, corrosion, or other damage. If there is damage, you may need to order parts or replace some fixtures.
5. Replace the bulbs.
Many homeowners are now opting for LED landscape lighting, which virtually eliminates the need to replace bulbs. However, if you have older lights, or your LED lights aren't as bright as they used to be, you may need to replace some bulbs periodically.
Some people prefer to call in an electrician to replace the bulb, especially since he or she can also inspect the socket for corrosion and make necessary repairs.
6. Clean metal or plastic parts.
Now that your landscape lighting is in working order and properly maintained, it's time to clean your fixtures. Before cleaning the glass on an outdoor light, clean any metal or plastic parts. You can do this with a soft rag and soapy water, but sometimes you may need to take your cleaning to the next level. If you choose to use a stronger substance, be careful not to damage the metal and test inconspicuous areas first. For example, while distilled white vinegar can help remove rust from some metals, it can cause noticeable damage to others.
For most metals, it is best to use a polish specially formulated for that metal. For some metals, it can be helpful to apply a coat of wax (like the wax you use on your car) once or twice a year for better protection from the elements. However, you should first check the manufacturer's website or discuss this with your landscape lighting installer.
7. Clean the glass lens.
After cleaning the metal and plastic parts, it's time to clean the glass lenses. You can do this with water and a soft cloth or soapy water and a soft cloth.
8. Check and adjust the position of lamps and lanterns.
Now is the time to check the placement of all your light fixtures and make sure they illuminate your outdoor living area as needed. Of course, while your installer will position your fixtures during installation, some fixtures may be moved or need to be adjusted. For example, ground fixtures could be jostled by a lawn mower or knocked out of position by one of your dogs - or you're just cleaning them.
You may also need to adjust your outdoor lighting to suit the changing landscape. For example, highlighted trees or shrubs may have grown, you may have replaced plants with other options, or you may have moved statues.
The above describes the 8 steps of cleaning and maintaining outdoor lights in detail, if you want to know more or want to buy landscape lights, welcome to
contact us
.
TFB Lighting is a professional
custom outdoor landscape lighting equipment manufacturer
. The company mainly produces all kinds of garden lamps, floor lamps, lawn lamps, wall lamps, underwater lamps, wall lamps, spot lamps, street lamps, solar energy and landscape lighting, and other products. There are many varieties and high quality and are widely used in decorative lighting in various roads, squares, parks, villas, pedestrian streets, garden communities, and other places.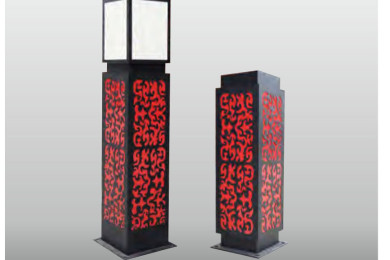 high quality aluminum landscape light/noble/elegant/could be customized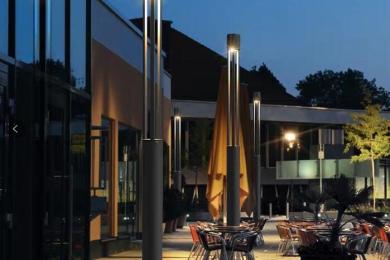 round pole modern design concise design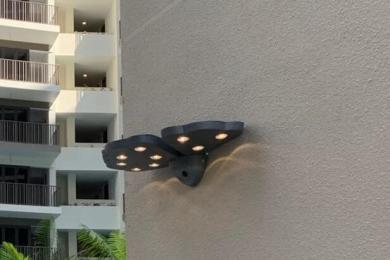 an exquisite design, can be customized