Simple Ways to Brighten Your Yard with Outdoor
Are you looking for new ways to brighten your backyard? Instead of spending hours looking for the perfect plant or sculpture, why not just add some
landscape lights
? Lighting is one of the most important aspects to consider when designing the ideal outdoor living space. The right combination of backyard lighting can be dramatic. Enhance the visual appeal of your yard and increase the value of your home.
Start with the basics
Before you start decorating your yard with light fixtures, keep in mind that a small amount of light can brighten a large space.
You don't need to overwork yourself when lighting your patio or deck. A wall sconce, a few well-placed tiki flashlights, or a string of rope lights are enough to brighten any entertaining area.
The idea is to create ambiance rather than mimic the brightness of the interior. However, you also need to keep security in mind.
Remember to illuminate any steps with special stair lights, and use overhead lights at all entrances. When lighting paths, use short, unobtrusive lanterns.
Space them about ten feet apart and use alternating patterns. You can also illuminate your paver with special recessed lights. Spend some time in your yard at night to determine which lights work best in each area.
If you want to protect your home with landscape lighting, choose a light fixture with a motion sensor with manual shut-off.
Spotlights and floodlights are powerful and they can overwhelm an overall lighting scheme. By installing lights with motion sensors, you can use them almost anywhere in your yard without affecting your other lighting arrangements.
Try various techniques
With a wide variety of modern lighting techniques, you can create a truly unique holiday patio. One of the most common methods is accent lighting.
It is designed to highlight special objects or areas in the courtyard, such as gazebos, trees, or statues.
Accent lighting creates a dramatic effect, using brighter lights like spotlights or floodlights to control the beam of light. You can place lights on the tree or use recessed lighting to create the look you want.
To create accent lighting, you can utilize these different techniques:
Cross lighting illuminates an object from different angles
Highlight features from below
Downlights cast a broad light on a specific area or element
Moonlight is used as a downlight, but with soft lighting
Another interesting lighting technique is a silhouette, which involves using a low light placed behind the object you want to silhouette. Directs light outward from behind the object.
You can also use shadow casting to create the same depth. Put a small light in front of the point of interest. Keep it low to cast shadows behind the focal point. Shadows and silhouettes work great with bushes and figurines.
If you have a pool, pond, or fountain in your backyard, you can use lighting to accentuate the water and add visual interest. Place diving lights in your water element to create an eye-catching effect.
To enhance the beauty of the fountain, use colored lights. You can also place sidewalk lights around the pond to differentiate it from other ground elements.
Get the most out of your outdoor lights
To design a grand, dazzling outdoor display, you need to know your limits. Instead of using too many lights in one area, combine various types of lights to make the atmosphere unique without being boring.
Create layers with garden umbrella lights, string lights, hanging tree lights, and lamp posts. For a unique look, light up items you would normally overlook, such as benches or retaining walls.
Other tips for getting the most out of outdoor lighting include:
1. When illuminating steps, illuminate the entire stair, not just the top.
2. Use bullet lights to light the path through the grass.
3. Buy light fixtures disguised as butterflies, flowers, or other objects to create a whimsical feel throughout the garden.
4. Replace the clear lens with a blue lens to soften the intensity of the halogen light.
5. To save money and energy, use solar lighting or LED lights whenever possible.
6. Install rope lights around the deck or pool railings for added safety.
Proper placement of outdoor lights can help create a magical, inviting living space for you, your family, and your guests. Using special light fixtures or lanterns to illuminate various points in the yard will not only increase the level of safety but also add a sense of mystery, drama, and romance to the area.
If you would like more tips on how to use lighting to enhance your backyard or if you would like to purchase landscape lights, please
contact us
.
TFB Lighting is a professional
custom landscape lights manufacturer
. The company integrates design, development, production, and sales, with a strong technical force, advanced technical equipment, scientific management, and concepts. TFB Lighting has always adhered to the quality of life for many years, strictly implemented the ISO9001-2000 quality management system certification standard, and instilled the concept of lighting as art for every employee, only better, not the best. To ensure quality, almost critical and demanding improvements and improvements are made to each product. Customer satisfaction is our only criterion, we put quality and service wholeheartedly.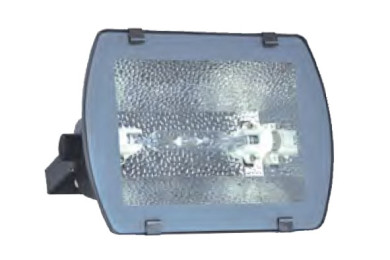 High quality aluminum lamp,fashionable noble elegant style, could be customized,low Minimum Order Quantity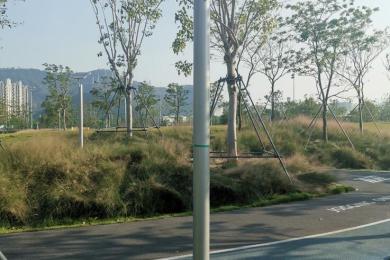 the whole lamp is stainless steel/ hot-dip galvanizing steel tube/ CREE 35W LED