Tips for Choosing the Right Size Outdoor Wall Light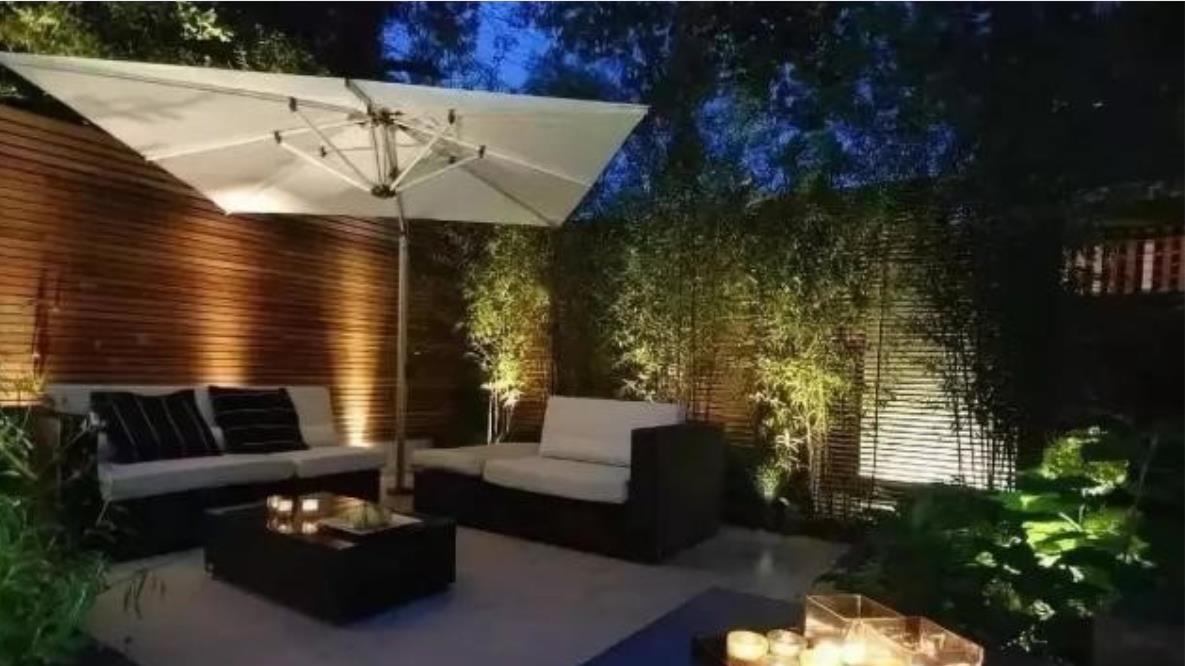 Outdoor lighting
can enhance curb appeal and create safer sidewalks for you, your family, and guests at your door. In the backyard, outdoor sconces and outdoor sconces offer the same safety features and create a more pleasing deck or patio.
Figuring out how to choose outdoor lighting for your home starts with understanding your options. Use this guide to learn more about how to choose the right sized outdoor wall light, including sizing your outdoor light, where you should light it, your outdoor light height, and more.
Find your lighting style
The lighting you use in your home plays a key role in shaping the aesthetics of your home. Narrowing down your styles can make searching for lighting simple. Here are some tips to help you find the perfect wall light style for your home.
Consider the exterior of your home and note any unique qualities. Does your home have a lot of curvy accents? Maybe your home is more modern and built with clean geometric lines. When looking for outdoor lighting, consider the architectural features of your home.
Match your new outdoor lighting fixtures to existing fixtures around your home. For example, if you have brass doorknobs and knockers, adding light fixtures with a similar brass finish can give your home a cohesive, well-designed look.
Find outdoor lighting equipment that will match your home's decorations. If your room has a dark trim, dark light fixtures can blend in even if they don't match all the other light fixtures. Coordinating your lighting with your decor can often bring visual balance to your home.
Pair your lights with outdoor furniture and accessories. If you're buying wall sconces to brighten these areas, go with your metal dining table or with your pool furniture.
When shopping for new exterior light fixtures, narrowing down your style choices is a great place to start. See our landscape lighting inspiration guide for more front door lighting ideas and exterior home lighting tips. For those wondering how big an outdoor light should be, read on for a space-by-space breakdown.
Front door and entry area light size and positioning
Proper lighting is essential for your front door and entry area. It improves safety and improves curb appeal. Here's an easy way to choose the right size front door and outdoor entryway lighting:
Measure the front door from top to bottom. Write down this measurement.
Divide the height of the front door by 1/3 and 1/4.
Look for light fixtures that are 1/3 to 1/4 the height of the front door. This will give you enough size so the light fixture doesn't appear too small or too big for your house.
Front door and entry area lighting locations
For most homes, the ideal exterior light height is about the same as most people's eye level.
In most front doors and entry areas, your outdoor sconces and sconces should be positioned so that the center point is approximately 66 to 72 inches above the floor.
For very tall spaces, you can turn the lights a little brighter, but more than 72 inches is generally not recommended.
Garage area lighting size and positioning
Garage lighting is a must for safety and convenience. Many home setups also feature a garage very close to the front door, so you choose to add lighting
Your garage will also add ambient light to the entire area.
To choose garage area lighting, follow the same 1/3 to 1/4 rule. However, measure the height of the garage door to get the correct size.
Garage area lighting locations
Depending on the location and size of the garage, illuminating this area may be a little more difficult than illuminating the front door. Here are some tips that can help:
Use single-sided lanterns: If you have a single-car garage, choose this option and install the lantern on the side closest to the sidewalk.
Choose two single lights on either side of the garage: This configuration is suitable for a large single-car garage or a two-car garage.
Use three lights throughout the garage: one on the left, one in the center, and one on the right side of the garage. Place them evenly over the garage door.
Place garage lights directly above the door: This option is suitable for any size garage. Make sure your lights don't obstruct the movement of the garage door.
Tip: For safety and convenience, use motion-sensing lights around the garage. They appear every time you approach the garage.
Dimensions and positioning of outdoor patio and pool lights
Your outdoor dining area, deck, patio, and pool area are all places to relax and spend time with friends and family. With the right outdoor lighting scheme, ensure these areas are both safe and attractive for you and your guests.
Just like your other outdoor lighting equipment, use the 1/3 to 1/4 rule when choosing the right size for your outdoor dining area, deck, patio and pool area. In these spaces, gather this information by measuring the closest door to your home or garage.
Outdoor patio and pool light locations
It is critical to evenly illuminate your outdoor entertaining area. Here are some outdoor light placement tips that can help you:
Use multiple lights to illuminate your outdoor dining area. Two to four fixtures placed at the same exterior light height will help provide even lighting throughout your table.
Use single lights near access points, such as doors on small decks and patio areas.
Choose from multiple lights for large and oversized deck and patio spaces. Place one light near your access point and another light on the edge of your deck or patio for more even lighting.
Combine wall sconces with other lighting options to illuminate your pool area. If your pool is near the garage, you can use a wall light near the door, or stagger the location of the outdoor lighting.
Learning how to choose outdoor lighting fixtures is easy. Using the 1/3 to 1/4 rule, you can work out how big your outdoor lights should be no matter where you put them. Following this rule will also ensure that new lighting fits into your house so your fixtures don't appear too big or too small.
Whether you're looking to enhance curb appeal or need well-lit garage space for security, these exterior home lighting tips can help you install the aesthetically pleasing, functional fixtures you're after.
The above describes in detail how to choose and place outdoor wall lamps. If you still do not understand or want to buy outdoor wall lamps, please
contact us
.
TFB Lighting is a professional
custom outdoor landscape lights manufacturer
. The company covers an area of more than 8,000 square meters and has large scissors, folding equipment, automatic spraying lines, welding production lines, lathes, drilling machines, milling machines, planers, punching machines, and machining production lines, etc. The company mainly produces all kinds of garden lamps, floor lamps, lawn lamps, wall lamps, underwater lamps, wall lamps, spot lamps, street lamps, solar energy and landscape lighting, and other products. There are many varieties and high quality and are widely used in decorative lighting in various roads, squares, parks, villas, pedestrian streets, garden communities, and other places.